15 million Americans are on the verge of losing their health care. Congress must act
A major civil rights crisis is creeping up on America. Many observers expect the Biden administration to end the COVID-19 public health emergency in April or July of 2023. Whenever this happens, Medicaid will begin ending family health care for the first time since February 2020.
Disaster is likely to strike as state Medicaid agencies struggle to reevaluate the eligibility of more than 82 million people. Federal researchers project Medicaid will terminate 15 million people — seven times the largest previous annual loss of Medicaid coverage.
More than half of those 15 million people are expected to be from communities of color, including nearly 5 million Latinos, more than 2 million African Americans, and nearly 1 million Asian Americans and Pacific Islanders (AAPI). America's already serious health injustices are becoming far more serious.
Many people who lose Medicaid are unable to get the health care they need. Chronic diseases like cancer grow undetected until they are more expensive to treat and more dangerous, often with dire consequences.
To prevent the largest loss of Medicaid coverage in American history, Congress should use the year-end legislation to prevent millions of eligible families from losing health care to unnecessary bureaucracy.
Nearly 7 million of those expected to lose Medicaid will remain eligible but will be terminated for administrative reasons. Paper loads have a particularly strong impact on families in conditions of scarcity. A full 40 percent of African American beneficiaries, 51 percent of AAPI beneficiaries, and a staggering 64 percent of Latino beneficiaries who lose Medicaid are expected to remain eligible but be terminated for failure to meet state administrative requirements.
These projections have a giant asterisk: they show what is likely to happen if Medicaid operates as it has in the past.
A sobering example comes from Utah, which reassessed eligibility for its child health insurance program in 2021. More than 40 percent of all children covered by the program have been terminated. For 85 percent of the children who lost coverage, the state had no idea if they were still eligible. They were dropped because the state never received a response to letters requesting that renewal forms be filled out.
Similar paper-related terminations contributed to large insurance losses just before the pandemic. For example, when Texas ended health insurance for nearly 150,000 children, more than 90 percent of insurance losses resulted from the state not receiving a response to its renewal paperwork requests.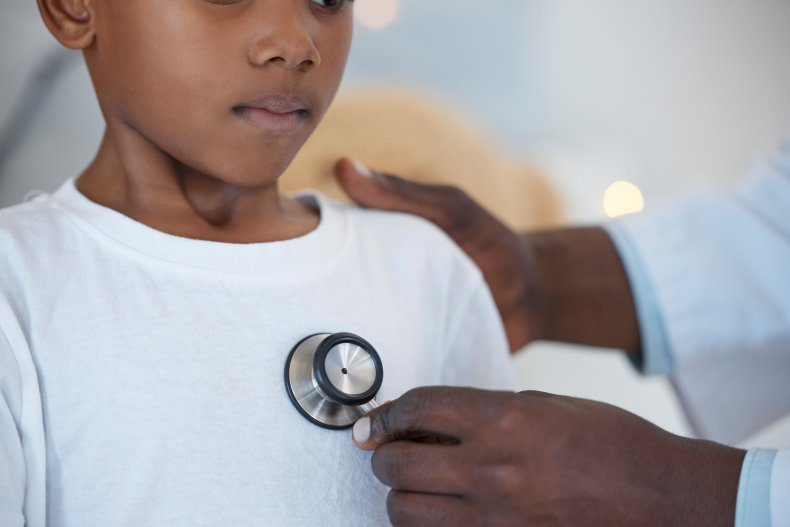 Tennessee's Medicaid program terminated 11,000 children because they were no longer eligible. The state terminated nearly 13 times as many children — 140,000 — because the state did not receive full responses to lengthy renewal packets sent to each family.
Imagine you are a parent struggling to stay afloat financially by working low-wage jobs with no health benefits. You have relied on Medicaid to cover your children's health care needs. You take her to the doctor and are shocked to find that her Medicaid is gone.
That's the situation families will face as early as April unless Congress helps Medicaid return to something much better than pre-pandemic surgeries.
In collaboration with other leading groups, our three organizations are releasing a report today calling on Congress to prevent a health justice disaster by cutting unnecessary red tape that threatens to end Medicaid for millions of eligible children and families.
Such improvements are realistic. States from Alabama to Rhode Island are already using data matching to identify the most suitable families and renew them without the need for pointless paperwork.
But in states that are lagging behind their peers, Medicaid terminations should be limited to families found ineligible. No one should lose health care because of incomplete or missing forms until their state has done its part to cut down on unnecessary paperwork.
And unless income information shows probable ineligibility, Medicaid should automatically be renewed if people have already been determined poor enough to qualify for the Supplemental Nutrition Assistance Program.
97 percent of SNAP recipients under the age of 65 are eligible for Medicaid. Renewal of eligibility based on SNAP would strengthen program integrity by preventing numerous erroneous terminations of eligible children and families.
This sensible step would make a big difference. Half of all Medicaid beneficiaries receive SNAP, including 55 percent of all children enrolled in Medicaid, 60 percent of Native American/Alaskan beneficiaries, and 70 percent of Medicaid African American children.
America's leaders have made remarkable strides recently. Since 2020 alone, the number of people who are not insured has fallen by 5.2 million.
These hard-won gains could collapse if Medicaid returns to normal business operations and 15 million people fall out of the program, disproportionately hurting communities of color.
Congress proved it can act quickly when it averted a rail strike that threatened the economy. Now is the time to avert an even greater catastrophe by preventing millions of eligible families from losing health care simply because of missing paperwork.
Derrick Johnson is President and CEO of the NAACP. Marc H. Morial is President and CEO of the National Urban League. Sonia Perez is acting CEO and Chief Operating Officer of UnidosUS.
The views expressed in this article are the authors' own.