Baylor Reports Positive Results of Immunotherapy Before Mesothelioma Surgery
Published on December 14, 2022
Immunotherapy has emerged as one of the most exciting medical breakthroughs in the treatment of malignant mesothelioma. The technology uses the body's immune system to fight off malignancy. Although much has already been learned, there is still more to discover. A study conducted by researchers at Baylor College of Medicine has now shown that using the protocol before surgery can lead to favorable clinical outcomes for patients.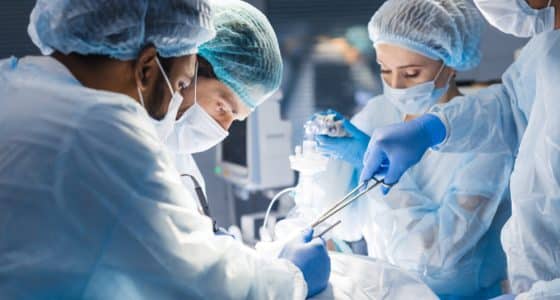 Study reports favorable results for neoadjuvant immunotherapy in mesothelioma
Researchers from Michael E. DeBakey's Department of Surgery at Baylor investigated whether neoadjuvant immunotherapy would be helpful for patients with resectable malignant pleural mesothelioma. Neoadjuvant is a term that describes a treatment before a primary treatment: in this case, it means giving patients immunotherapy before they undergo surgical tumor removal.
The group that conducted the mesothelioma research was led by Dr. Bryan Burt, professor and chief of David J. Sugarbaker's Department of Thoracic Surgery. Knowing that immune checkpoint inhibitors have already been shown to be effective in treating malignant mesothelioma, they hoped that increasing preoperative immune reactivity to the tumor would result in a sustained immune response that would help the body return to ward off cancer.
Mesothelioma patients in the study received two types of immunotherapy treatment
The mesothelioma patients in the study were divided into two groups, with the first receiving a single cycle of the PD-L1 checkpoint inhibitor durvalumab, and the second receiving both durvalumab and tremelimumab, a CTLA-4 checkpoint inhibitor. The latter group saw the most significant and beneficial changes in the tumor microenvironment, with an increase in the number of "soldier" cells that would kill and remember the tumor in the future.
Regarding her work for the future of mesothelioma treatment, Dr. Burt: "Surgery itself may not be curative, but combining surgery with another form of therapy often offers benefits. Our study is an important step in evaluating whether checkpoint inhibitors are safe and feasible to administer prior to surgery."
If you or someone you love has been diagnosed with malignant mesothelioma, studies like this give hope. For information on this and other breakthroughs, contact the patient advocates at Mesothelioma.net today at 1-800-692-8608.
FREE Mesothelioma Package