Independent Health expands Care for You program

During his work in the emergency room, there were times when Dr. Anthony J. Billittier IV was frustrated with the country's healthcare system.
He sees a system that isn't customer-centric and doesn't deliver care the way patients want it—let alone always provide the right care in the right place at the right time. Emergency rooms are busy, he notes, because they're often the most accessible option — open 24 hours a day with no appointment required.
Billittier is excited by the growth Independent Health has seen with its Care for You program, which launched in late 2021 and brings healthcare directly into the homes of Medicare Advantage healthcare plan members with chronic complex medical conditions.
Billittier, Independent Health's chief medical officer, said the program has helped keep members away from the hospital, enabling them to receive care at home and stay healthier, while reducing costs and relieving overburdened hospitals.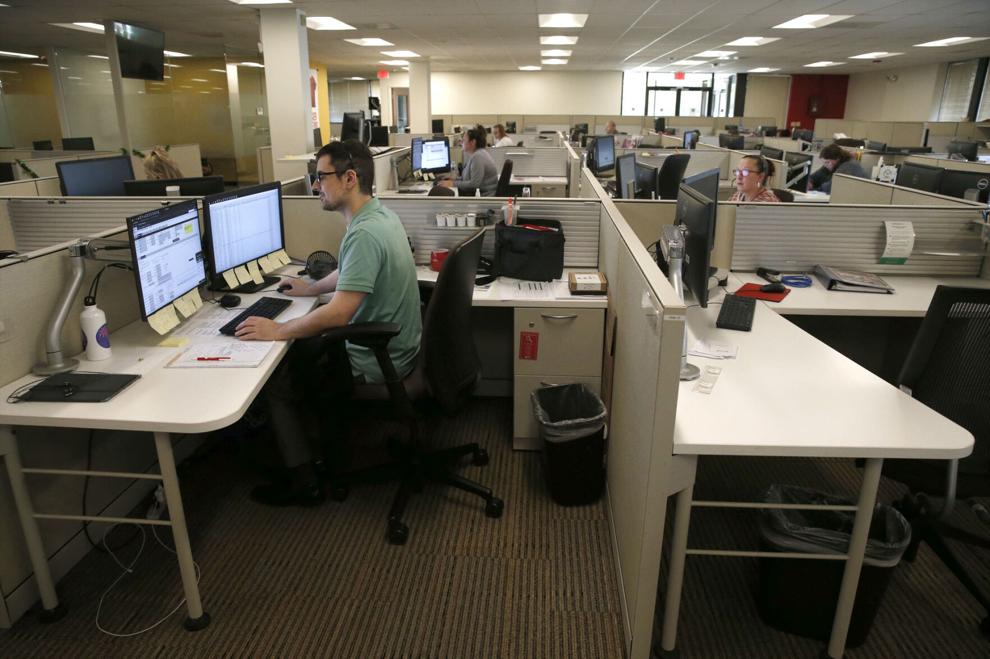 And the program — similar to those offered by Highmark Blue Cross Blue Shield of Western New York and Univera Healthcare — has now launched for Medicaid members and intends to enter the commercial arm of the health plan soon.
"We have to reinvent the healthcare system," said Billittier. "I think that's what you see here. And I think as a nation you're going to see more and more of this type of non-brick and mortar alternative care that keeps expanding because it has to.
"This is really just the beginning of the next wave. It has to be."
Independent health officials said the Care for You program is better than expected – in more ways than one.
The health plan now has more than 2,200 Medicare members enrolled in the program, beating its forecast of 1,800 members by the end of the first year.
And members who are enrolled in the program are more likely to stay out of the hospital.
Specifically, avoidable admissions are down 54%, while readmissions are down 45%. In addition, ER visits were reduced by 23%, while all inpatient hospitalizations decreased by 33%.
"We've had a huge impact," said Mike Reilly, senior vice president and chief healthcare innovation and strategy officer at Independent Health. "This is really about treating the patient in a way that they want to be treated and don't want to go to the hospital."
From May through December, Reilly said, Independent Health received more than 80 unsolicited calls, emails or letters with positive feedback about the program. During the year there were only nine complaints.
Independent Health formed an affiliate to launch the Care for You program.
It established WNY Coordinated Medical Care, a team of physicians, nurses, pharmacists and other professionals who work with primary care physicians to manage health care for members of the Care for You program.
Reilly said WNY Coordinated Medical Care has grown to 70 employees. He said Independent Health was successful in hiring it, in part because he believes this patient-centered care is what many healthcare professionals want to offer.
"Everyone is complaining about staffing issues," Reilly said. "We have over 30 nurses in the program and we have no difficulty recruiting because this is the type of care everyone wants to provide. And where did the nurses come from? They came from everywhere. They came from hospitals. They came from home care. They came from the hospice."
When Independent Health launched the program in late 2021, it had identified about 6,000 members — or about 10% of its total Medicare Advantage membership — with three to five chronic conditions that would be a good fit for Care for You.
Reilly believes more than 4,000 members could join the program by the end of 2023.
And Independent Health launched the program for its Medicaid members in December and has begun enrolling people. In line with this launch, the health plan also hired two more social workers.
First, Reilly said the health plan identified about 600 Medicaid members who could be a good fit for the program.
Independent Health also plans to potentially add the Care for You program to its commercial division sometime in February.
"We'll be here in all of our businesses by the end of the first quarter," Reilly said.
Welcome to Buffalo Next. This newsletter from The Buffalo News brings you the latest coverage of Buffalo Niagara's changing economy – from real estate to healthcare to startups. Read more at BuffaloNext.com.
THE NEWEST
Catch up on the latest news from the Buffalo Niagara economy:
Nurses at the Veterans Administration Hospital in Buffalo say the administration there needs to do better planning for disasters, like last month's snowstorm, and increase staffing levels.
people inc appointed a new CEO.
Delaware North bought a hotel near the Grand Canyon.
Do you remember the A&W restaurants? One is coming back to western New York.
Finally the Aldrich & Ray building in Buffalo receives the historical designation its owner has been looking for a long time.
Lackawanna officials are seeking developers for a two-acre site on Abbott Road.
The latest class of 43North winners begins to settle in.
Bison Botanics wants to expand into new segments of the state's legalized cannabis market.
A government agency is doing stabilization work at the historic Hutchinson Chapel at the Peace Bridge.
The Cornstone Community credit union is looking to expand in Lockport.
A manufacturer of components for wind turbines is plans to move some of its offshore production to a location in Lockport.
Rising costs are spreading a project to bring new activities to the former location of John Kam Malt.
The John R. Oishei Children's Hospital in Buffalo won a designation that it believes it will play a major role in stabilizing its finances.
The United Way of Buffalo & Erie County set up a relief fund to support non-profit organizations that are helping community members affected by last month's snowstorm.
Spectrum Health and Human Services has a new CEOand it's a familiar face.
Efforts to build a workforce in the region receive a boost of $1 million in new government funding.
Father Sam's Bakery is looking to expand their bakery in East Buffaloand it wants tax breaks to pay for it.
ICYMI
Four reading samples from Buffalo Next:
1. A costly restoration for looted stores: Shops looted during December's snowstorm have scramble to reopen. But the process is complex and insurance does not always cover the costs.
2. Recover for the Buffalo Niagara economy: The value of all goods and services produced in the region, which fell 3.4% during the pandemic, rebounded last year, up 5.3%.
3. The Bills make you want to go shopping: How Buffalo Bills products are flying off the shelves this season.
4. How will Are Western New York Colleges Recovering From Covid-19? Enrollment at some local schools is holding up, while others are struggling to attract students.
The Buffalo Next team brings you an overview of the region's economic revitalization. Email tips to [email protected] or call Buffalo Next Editor David Robinson at 716-849-4435.
Has this email been forwarded to you? Sign up to get the latest in your inbox five days a week.