Kaylee Goncalves May Not Have Been the Target of Idaho Killer: Family Attorney
According to her family's attorney, Kaylee Goncalves and three other Idaho University students who were murdered in the early hours of November 13 may have been attacked because the home they were in was "full of young women," and not that she was deliberately attacked.
Goncalves, 20, Madison Mogen, 21, Xana Kernodle, 20, and Ethan Chapin, 20, were stabbed to death by an unknown assailant in a shared college dorm in Moscow, Idaho.
Goncalves, Morgen and Kernodle all lived in the house while Chapin visited his girlfriend Kernodle for the night. Two other students survived the attack and were not injured.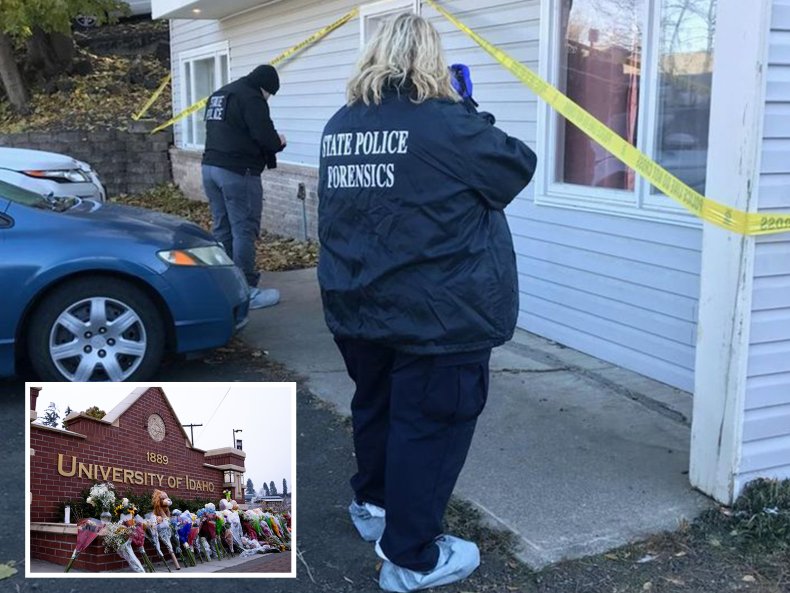 Goncalves' father Steve Goncalves said on Sunday Fox News Digital that the coroner said his daughter's wounds were deeper than Mogen's, even though they were found on the same bed.
He said: "She said these were big open furrows. She said it was quick.
"It wasn't something to call 911. They wouldn't bleed out slowly."
He added that his daughter's wounds "definitely didn't match Mogen's," sparking speculation that she may have been the primary target.
However appear on NewsNation Shanon Gray, who the family hired as a lawyer, said they weren't "convinced by the idea that Kaylee was being targeted."
He added: "I think the more likely idea if you're looking at targeting is that they're targeting a house that's full of girls and young ladies. I would say that makes it easier for a perpetrator to get in or not have to deal with another male to target this type of house.
"A house where people came and went because they were very social young women. I think that's probably the reason for the targeted attacks, but once again we have no information from the police."
Gray added that communication with police had been "very poor" and claimed he'd "sent over a few questions on behalf of the family over the past few days" that haven't been answered.
He also said that on November 22, police visited an e-cigarette store near the scene of the crime and asked for surveillance camera footage from November 13, which was too late as it had already been deleted.
Gray commented, "There's a vape shop just around the corner from where the murders took place, on King's Street, and the story was that the officers went into the vape shop and asked for a video, and that the video had been deleted because they showed up late.
"I hadn't received any information about this, so I went to the vape shop myself and confirmed this story. The officers went in on November 22nd and when they went in they asked for a video from the 13th and so the person who was working there was able to figure out the video aspect and said "hey we have video from the 14th, but you missed the 13th because it was deleted."
"And then I asked, 'Did they take the 14th okay' — because maybe that could be valuable information — we never know. And they said 'no, they just went out and left'. That was worrying for us."
In a separate interview with NewsNation Correspondent Brian Entin, a local vape shop manager, claimed that Goncalves and Mogen visited his shop and that Goncalves was in "a lot of trouble" with a stalker.
Police are seeking information on a white Hyundai Elantra seen near the scene of the crime in the early hours of November 13.
news week has asked the Moscow police for comment.