LCMC Pledges to Buy Three Tulane Hospitals | Healthcare/Hospitals
LCMC's plan to acquire three HCA-owned Tulane hospitals for $150 million was publicly aired in Baton Rouge Thursday as one of the final regulatory steps needed before the sale can proceed.
At a well-attended public hearing in Baton Rouge, hospital and university officials made their case for the purchase to the Louisiana Attorney's Office while a sea of ​​white-coated employees and a handful of gowned nurses looked on. The bureau has until February 16 to decide whether to allow the sale.
"You couldn't fit in this room, or probably in this building, all of the people who would come out and express their public support for this transaction and how it will impact the lives of New Orleans residents," said Patrick Norton, Chief Tulane University Operating Officer.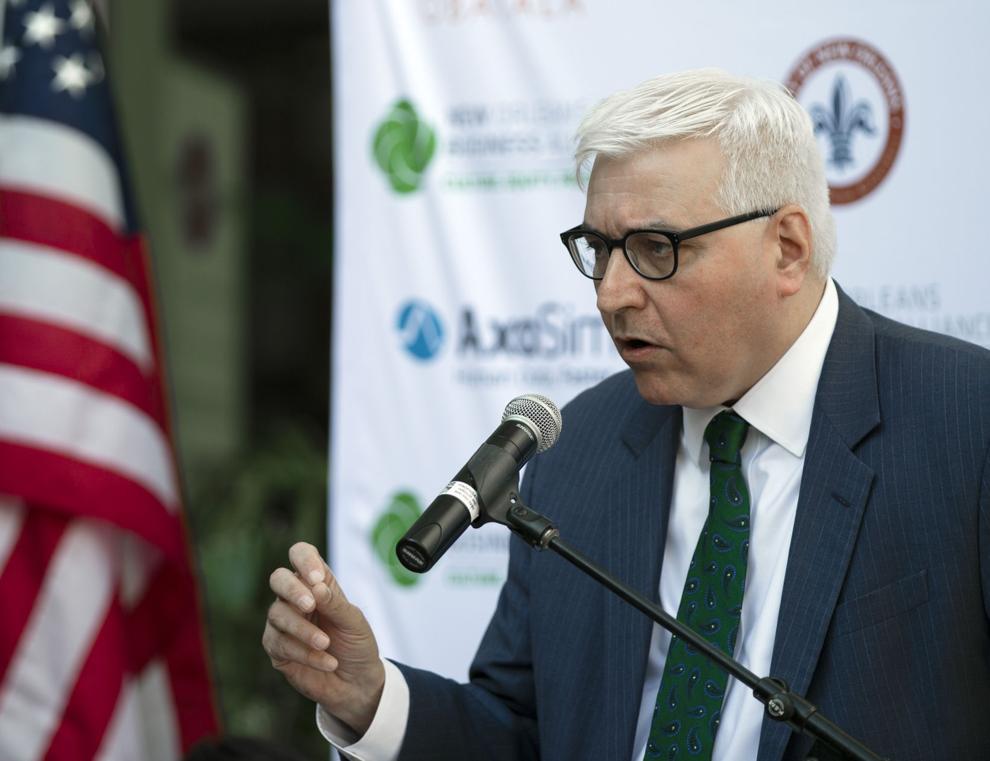 Officials at the LCMC and Tulane University have said they plan to move most patients and staff to the University Medical Center in the CBD or East Jefferson Hospital in Metairie if the Tulane Medical Center sale is approved. The downtown hospital building would then be repurposed for medical research and a nursing program.
The sale also includes Tulane Lakeside Hospital in Metairie and Lakeview Regional Medical Center in Covington.
The Louisiana COPA Act
Louisiana is one of about 19 states that have a Certificate of Public Benefit (COPA) law that governs mergers and acquisitions of healthcare facilities and is not regulated by the Federal Trade Commission, which is tasked with enforcing antitrust laws to maintain a competitive marketplace is commissioned. The certificate grants hospitals immunity from prosecution related to federal or state antitrust laws.
Under Louisiana's COPA statute, the certificate may not be issued unless prosecutors determine that "the arrangement is likely to result in reduced health care costs or improved access to health care or higher quality health care without an unreasonable increase." in healthcare costs".
The FTC, which has cracked down on hospital mergers in recent years, has published case studies of mergers under the COPA laws and warned that some hospital mergers permitted under those laws still result in higher prices. If the sale goes through, New Orleans would become a healthcare duopoly, with only Ochsner Health and LCMC operating all of the hospitals in the area.
About 30 people spoke in favor of the sale Wednesday, including Jefferson Parish officials, Tulane Medical Center physicians, Tulane medical students and staff, LCMC administrators and nursing administrators who had prior experience with LCMC acquisitions at other hospitals. They said the sale would result in better patient care and would attract and retain more doctors in a greater number of specialties. Many also said it would enable large-scale research and serve patients from across the Gulf South while allowing Louisiana residents to stay in the state for medical care.
Seven people opposed the sale, including a New Orleans resident who said he was speaking on behalf of a list of New Orleans pastors, community members, professors and parishioners. Opponents said they didn't think fewer hospital beds were good for patient care and were concerned about emergency room wait times at UMC.
A group of nurses also stood outside the attorney general's office ahead of the hearing to object to the sale and demand recognition of a newly formed union. They said they felt blindsided and had few details on how better patient care and staff treatment could be achieved. Over 300 nurses signed a petition sent to HCA Healthcare demanding a say in the future of Tulane Medical Center and no cuts in jobs or salaries.
"We're the ones who hold your family's hands when they die, we're the ones who clean your family when they're soiled," said Michael Robertshaw, an intensive care unit nurse at Tulane Medical Center. "No one asks the nurses on the ground, who work hard day in and day out, what we think and this has to happen."
HCA partnership 'unsustainable'
Doctors supporting the deal said part of the appeal was a partnership change. Several said that owning HCA limits the medical center's potential and puts patient safety at risk.
"Our relationship with HCA is unsustainable," said Dr. Nakeisha Pierre, a cardiovascular anesthetist, who described two examples where patient care has been compromised due to a lack of investment. In one example, a patient suffered brain damage in the time it took staff to access a taped equipment box. In another, Pierre described a critical device used to test blood clot strength that was out of order.
"There is no investment in patient care," said Pierre. "There is no investment in patient safety."
dr Jacquelyn Turner described decades-old documentation technology that HCA has not updated, she said.
"I work with an archaic electronic medical record system that, to me, dates back to the 1980s," said Turner, vice chair of surgical education at Tulane. "It's very difficult and difficult to care for patients when the electronic system is so outdated."
dr Robert Hoover, department head of nephrology and hypertension, said HCA was "completely at odds" with Tulane University's mission because the system's priority is profit, not research.
"They took care of healthcare, they made money," Hoover said. "Our main hospital has not received the resources one needs to have to be a true academic medical center."
In a closing statement, LCMC executives expressed concern that New Orleans was losing hospital beds. Despite being a 235-bed hospital, the TMC's occupancy rate last year was less than 50%, said JoAnn Kunkel, LCMC's CFO. Officials also reiterated that they would not cut jobs.