Like differences in the diagnosis of mental disorders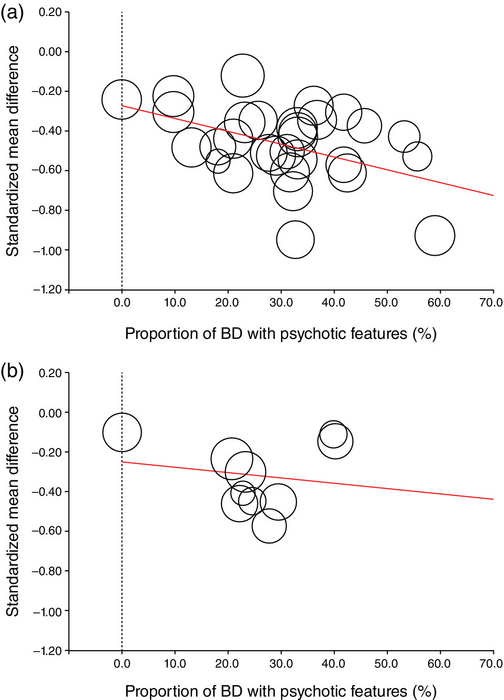 Most physical illnesses, such as heart disease or muscular dystrophy, have well-defined boundaries. Clinicians from around the world regularly revise disease definitions to be on the same page in diagnosing these diseases. This practice improves related clinical outcomes and helps maintain consistency and shared communication. However, this is not always possible. For example, in many psychiatric disorders it is somewhat difficult to draw boundaries and set clear boundaries in relation to the clinical features of a particular disorder. Because of this limitation, the psychiatric therapies prescribed tend to vary to some degree depending on the physician's perspective. Recently published research from Japan now aims to fill this gap by identifying the cause of this deviation and showing how its impact on patients with mental illness can be reduced. This paper was made available online on August 13, 2022 and was published in Volume 76, Issue 11 of Psychiatry and Clinical Neuroscience on November 5, 2022.
Says lead author Masashi Ikeda, a professor in the Department of Psychiatry at Fujita Health University School of Medicine, "The diagnosis of psychiatric disorders is based on symptoms identified by diagnostic criteria as described in the Diagnostic and Statistical Manual of Mental Disorders. However, this diagnosis is not made on the basis of objective test data. In fact, the diagnosis may vary depending on the psychiatrist's nuances and the patient's interpretation of the patient's symptoms."
However, is there a way to objectify these diagnoses?
Common links between psychiatric disorders
Previous work by the Japanese research team has shown that subtypes of bipolar disorder share certain characteristics to varying degrees with two other psychiatric disorders: schizophrenia and depression. An analysis of Japanese and Caucasian patient databases indeed shows surprising trends. While the Caucasian data shows that bipolar I disorder has characteristics more consistent with schizophrenia, the Japanese data show that it tends to have characteristics more consistent with depression. On the other hand, both Caucasian and Japanese data for bipolar II disorder show a similar degree of commonality with schizophrenia and depression. In addition, the study clearly establishes a genetic correlation between subtypes of bipolar disorder and schizophrenia/major depression in East Asian and European populations.
The study suggests that differences between Japanese psychiatrists and Western psychiatrists in their diagnostic tendencies or in the tendencies of patients whom psychiatrists ask to participate in research contribute to the observed clinical discrepancies. For example, Japanese psychiatrists, heavily influenced by classical German psychiatry, tend to believe that bipolar disorder is a mood problem. They also cannot diagnose bipolar disorder in patients with delusions and certain other characteristics with careful attention. These specific differences in opinion mean that Japanese and Western psychiatrists can hold two different opinions about the diagnosis of the same patient based on their personal experiences and perceptions.
Co-author Takeo Saito, associate professor in the Department of Psychiatry, Fujita Health University School of Medicine, adds: "If this trend also occurs in clinical trials, it may affect the assessment of drug effects, particularly for second-generation antipsychotics. Therefore, caution may be required when analyzing the data."
How is that?
Clinical trials recruit patients with specific medical conditions to see if a drug is beneficial for that particular condition. Understandably, if the criteria for diagnosing a mental illness differ around the world, how patients are recruited into clinical trials will also differ – the proportions of patients with a given illness vary between clinical trials in different countries, affecting the impact of the outcomes process.
This can be remedied with new directions for clinical interventions
To test whether or not their hypotheses were correct, the researchers examined whether response rates to pharmacotherapy during acute mania in bipolar disorder differed depending on the extent to which psychotic features were represented in the analyzed samples. In other words, they attempted to determine the therapeutic efficacy of antipsychotics in patients with acute mania and bipolar disorder who had significant or no psychotic features.
To this end, the team performed meta-regression analyzes of 28 double-blind, randomized trials and compared the effects of classic mood stabilizers such as lithium and antipsychotics. The results were clearly startling: while classic mood stabilizers did not correlate with treatment response, antipsychotic drugs showed relatively higher treatment response rates, although the proportion of patients with psychotic characteristics was relatively higher. In other words, antipsychotics, but not mood stabilizers, were effective in treating patients with bipolar disorder who also presented psychotic features. As a result, the treatment effect of the considered antipsychotics was "underestimated" when patients with bipolar disorder seeking treatment had few psychotic features.
Co-author Taro Kishi, also an associate professor in the Department of Psychiatry at Fujita Health University School of Medicine, reflects, "It is unclear whether the inclusion of patients with or without psychotic features in clinical trials reflects a sampling problem or a diagnostic problem. However, in clinical trials on bipolar disorder, the proportion of patients with and without psychotic features should always be included in the clinical background and taken into account in subsequent analyses, particularly as this could be highly relevant for assessing the treatment efficacy of antipsychotics."
This finding has significant implications for psychiatric recommendations and future clinical trials. Lead author Nakao Iwata, also from the Department of Psychiatry, concludes: "Based on our studies, the presence of psychotic features in patients with bipolar disorder is clearly a confounding factor. Therefore, it is recommended to describe and treat this accordingly in future clinical trials."
***
Relation
DOI: https://doi.org/10.1111/pcn.13460
About Fujita Health University
Fujita Health University is a private university in Toyoake, Aichi, Japan. It was founded in 1964 and is home to one of the largest university hospitals in Japan in terms of the number of beds. With over 900 faculty members, the university is committed to offering diverse academic opportunities to international students. Fujita Health University was ranked eighth among all universities and second among all private universities in Japan in the Times Higher Education (THE) World University Ranking 2020. The THE University Impact Rankings 2019 visualize university initiatives for Sustainable Development Goals (SDGs). For the SDG "Health and Wellbeing", Fujita Health University ranked second among all universities and number one among private universities in Japan. The university was the first Japanese university to host THE Asia Universities Summit in June 2021. The university's founding philosophy is "Our Creativity for the People (DOKUSOU-ICHIRI)", which reflects the belief that, like the university's alumni and alumnae, current students also unlock their future by harnessing their creativity.
Website: https://www.fujita-hu.ac.jp/en/index.html
About Professor Masashi Ikeda from Fujita Health University
dr Masashi Ikeda is a professor in the Department of Psychiatry at Fujita Health University School of Medicine. He specializes in interdisciplinary research linking psychiatric disorders to genetics. He has over 200 publications on such subjects with more than 18400 citations to his name. He is also President of Genonics Ltd., a company that offers genetic testing.
---
diary
Psychiatry and Clinical Neuroscience
research method
meta-analysis
subject of research
Not applicable
article title
The proportion of patients with psychotic features in bipolar disorder correlated with response to antipsychotic treatment for acute mania
Article publication date
November 5, 2022
COI statement
The authors have declared no conflicts of interest related to the subject of this study.
Disclaimer: AAAS and EurekAlert! are not responsible for the accuracy of the press releases published on EurekAlert! by contributing institutions or for the use of information about the EurekAlert system.