More college involvement in sports betting is inevitable, IAF panel says
Legalized betting on college sports took center stage on day two of the Sports Business Journal Intercollegiate Athletic Forum (IAF) Thursday in Las Vegas, with panels focusing on the opportunities and risks of gambling for schools and its impact on athletes' mental health.
College sports gambling has exploded since the Supreme Court ruled states could legalize it in 2018. Since then, legal sports betting has started in 31 states, with five more to come soon. Over $25 billion has been wagered legally on US sports betting, with $8.5 billion wagered on college football and basketball over the last 12 months. According to that New York Times, at least eight universities have done online sports betting deals to date, some worth over $1 million a year, and at least 12 sports or development clubs have partnerships with casinos. The main sponsor of the IAF this year is Learfield, a marketing firm that has brokered deals between colleges and sports betting companies.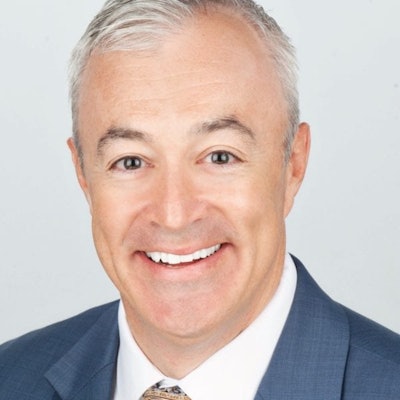 More is expected soon, agreed the panellists in the morning session, moderated by Solly Fulp, Learfield's executive vice president of business development. But panellists also agreed that gambling with the proceeds could lead to complications. Ful cited Spiderman: "With great power comes great responsibility."
Erika Barnes, Executive Senior Associate Athletic Director and Senior Woman Administrator at the University of Arizona, compared legal betting to the university's introduction of beer sales at sporting events. There is potential for problems, but if tested carefully and rolled out slowly, it can work.
Panelists also broadly agreed that gaming operations would eventually be embedded within collegiate athletics facilities such as stadiums.
"Will it happen?" said Brian Clayton, Senior Director of Sales, Americas, at IMG Arena, which provides data for sportsbooks. "I would…" He paused before saying "Money on it."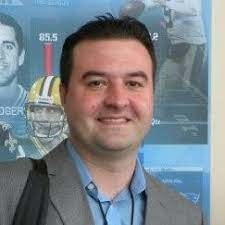 Mark Holt, president and founder of US Integrity, a company that seeks to detect and prevent illegal sports betting activity, agreed and said he saw no increased risk. He said strong ties between schools and sportsbooks would help make data available to integrity monitors and get people to gamble in a legal, regulated way.
The panellists agreed that for a school considering sports betting, it is crucial to find partners who will take proper security precautions. They called on the universities to participate proactively.
"Lean in, don't stick your head in the sand," said Fulp.
Holt said part of that active participation should include the release of player injury reports, despite concerns about FERPA, HIPAA, and competitive disadvantages. Injury reports don't have to be specific, Holt said, and can be limited to whether an athlete plays or not. This allows the team and employees to be protected from gambling syndicates who might otherwise offer bribes for information.
The second panel of the day was devoted to the impact of legalized sports betting on student athletes. In addition to playing games that now have legal money running on them, student athletes' individual actions can be wagered on in prop bets. The result, according to Mark Hicks, executive director of development and enforcement at the National College Athletic Association, is an additional level of pressure and more intense harassment on social media.
Although athletes are prohibited from placing bets, they could still bet on games, and there is evidence they are particularly vulnerable to game disruption, said Jim Brown, head of integrity services and loss prevention at Sportradar, a company that has a stake in Sportradar is the data end of sports betting. The remainder of the session was devoted to promoting Sportradar's offerings around athlete mental health, which will include a 30-minute video, bespoke e-learning tutorials and on-campus workshops.
Missing from much of the discussion on both panels was how colleges can help non-athletes avoid problem gambling. It's a problem that is likely to increase as partnerships between schools and sports betting companies proliferate. Already loud New York Times, Louisiana State University sent an email to underage students encouraging them to place bets. But in today's sessions, the details on how to protect students have been scraped. Colleges and universities — and Thursday's panelists — are betting their efforts will be enough.
Jon Edelman can be reached at [email protected].