The consuming effects of the commercialization of education on faculty members
Neoliberalism is the application of market ideology to non-economic issues. For this piece, we identify the function and impact of neoliberalism on doctoral student-faculty relations. In higher education, neoliberalism is manifested through the not-new concept of students as consumers who "shop" for the best college experience. The intrusion of neoliberalism into higher education causes students to expect a high return on investment; Accordingly, faculty are expected to be superhuman workers. The influence of neoliberalism on higher education institutions leads to a consumer and customer satisfaction mentality that negatively impacts the faculty and public good opportunities of post-secondary education. In fact, the effect of the commercialization of education reinforces the demands of enrolled students and the unreasonable expectations of institutional leaders of faculty work.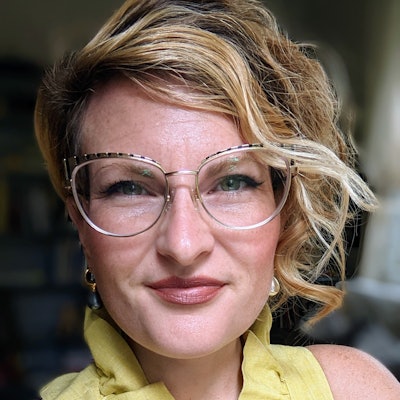 As a team we are a recent PhD, now an administrator and a faculty member, formerly a mentor and now a colleague of the first author; We have collaborated through mentoring, co-instruction and co-research. These connections fuel our questions about how to deal with neoliberalism in higher education. In this context, we address the following questions: How can people in higher education collectively resist a dynamic that positions students as consumers, administrators as powerful bosses, and faculty as ideal workers? How can resistance to neoliberal positioning strengthen learning, academic rigor and basic human decency?
The COVID-19 pandemic provides additional context for this question. Between March 2020 and May 2022, many higher education institutions rightly granted pandemic-related special permits for students. Students received virtual and hybrid courses, delays in standard academic probation procedures, and institutional notes on academic transcripts stating that the peak COVID-19 impacted semester. In this context, teachers learned new teaching modalities, first online, followed by high-flex, or some students in person in classrooms while some participated synchronously online.
However, now COVID-19 vaccines are readily available and death rates have declined. Colleges, too, are feeling (or imagining) the pressure to return to pre-pandemic enrollment and whatever "normal" means, having weathered a global health crisis that has exacerbated long-standing social injustices. Many institutions are returning to in-person tuition or retaining highly flexible tuition.
A lasting effect of these adjustments is a disturbing trend among graduate students that faculty, faculty, and graduate school policies accommodate each individual request; These realities coincide with college leaders expecting faculty to function as untrained social and psychotherapists. Importantly, we do not consider student accessibility needs in relation to student requirements; Accessibility provisions are necessary for equitable learning among students. Instead, we problematize student expectations of less reading or the omission of core curriculum courses associated with successful degree completion and the concomitant expectations of university leaders who posit faculty as appropriate proxies for healthcare workers.
Collectively, these patterns result in a diluted rigor and transformative capacity at Ph.D. Graduates and their contributions to higher education and, in particular, place faculty at the heart of institutional and student needs. Through the lens of neoliberalism, both students as consumers and institutions as "bosses" must be catered for by the docility and obsequiousness of the faculty, waiting and eager to please everyone. Differing beliefs about the commercialization of education are an integral part of our recent conversations and experiences about our collective perceptions in higher education. Most notably, we have discussed the issues faced by students who embody a consumer mentality and administrators who are more interested in the institutions' bottom line and concerned with retaining and recruiting students for institutional financial solvency, which through the empowerment of a student -as-a-consumer model, both of which are problematic for prioritizing learning.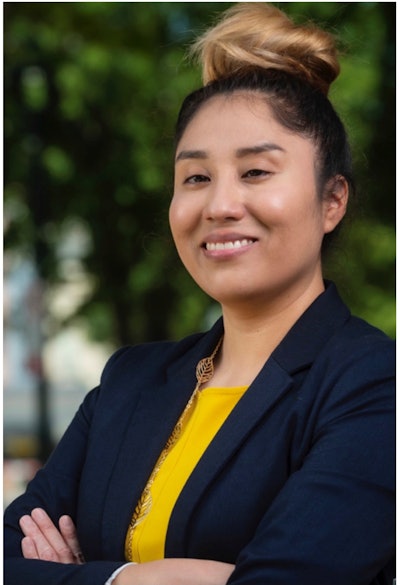 Neoliberalism in higher education serves to sharpen consumer-satisfaction-based expectations of graduate students and administrators. To expand the language of economics, a return-on-investment mentality adversely contributes to this dual pressure on faculty work. From the students' point of view, the students and/or their families finance the costs of their studies. Then, students who embrace the neoliberal mindset expect their college education experiences to be adaptable to enhance their individualistic satisfaction without regard or concern for the research and the reasons behind, for example, reading lists or research methods course requirements.
Neoliberalism is pervasive in education, contributing to the consumer mentality of students and corresponding unrealistic expectations of faculty. Faculty are overwhelmed by calls for work unrelated to their education or expertise. Whether it's graduate students demanding a la carte education or administrators making dangerous and unrealistic demands on faculty, the result of both dynamics is a de-emphasis on learning. The overall effect of this dynamic is a diluted rigor: learning is no longer a pedagogical priority, having been replaced by customer satisfaction.
With these ideas in mind, we propose the following calls to action:
Reprioritize academics and recommit to providing students with essential intellectual curiosity and critical thinking skills. Higher education can equip students with the necessary knowledge to be well-prepared for the next steps in their lives, rather than just focusing on pleasing them as educational "customers."
Assert academic commitments and deadlines are non-negotiable and clarify them before recording. These requirements ensure student progress towards graduation, but ad hoc adjustments for each individual student jeopardize academic success. Clearly establishing these standards among students prevents learning from becoming diffuse at crucial milestones such as comprehensive exams.
Empower and support students to activate their agency and the ability to cope with student and off-campus life. For example, share information about university support systems and advise students on how they can use them to support their academic success.
Re-enrolling the public good potentials of higher education. Break away from a corporate mindset that puts profits ahead of people. College experiences grounded in consumerism and customer mentality socialize students toward individualistic, over collective, priorities and commitments. The public good of education involves engagement with diverse lived experiences. Attention to these realities strengthens students' ability to hold communitarian and collectivist perspectives as they move out of college and into their next stages in life.
Humanize the faculty experience. Leaders need to incentivize "other duties" beyond academic commitments. Faculty members have academic freedom in designing and delivering courses, but the neoliberal tendencies of higher education are in direct tension with academic freedom. Student consumers undermine faculty academic freedom and reduce their agency to prioritize student learning. This comes at the expense of academic rigor and collective learning.
dr Cathryn B. Bennett is Chief Evaluation Officer for Every Campus A Refuge and Assessment and Research Analyst at the University of Delaware.
dr Delma Ramos is an Assistant Professor in the School of Education at the University of North Carolina Greensboro.